A wide range of outdoor sport opportunities available to our guests turns every stay in Relais Villa Monte Solare into an even more dynamic and exciting experience. Immersed in enchanting landscapes in a lush and unspoiled nature, you can benefit from yoga sessions in the garden of the villa, e-bike or mountain bike trails among hills and medieval towns or pleasant horseback riding to discover the most breathtaking paths of the Umbrian countryside.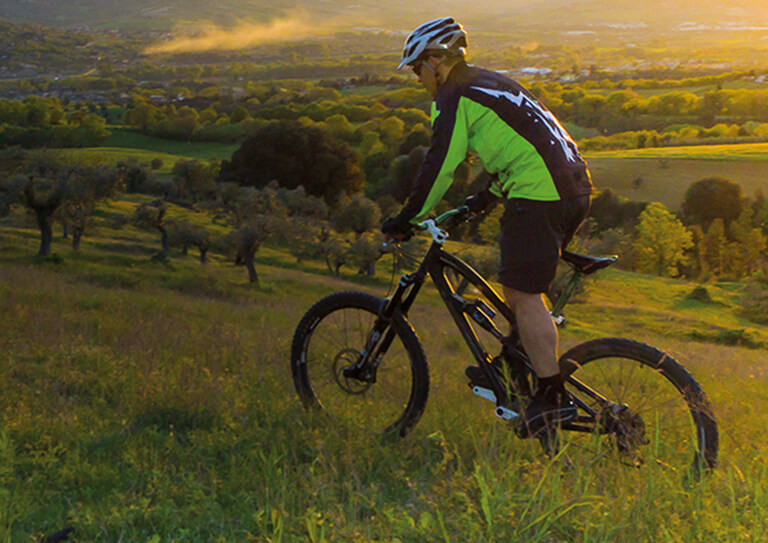 Relais Villa Monte Solare estate is embroidered with vineyards and ancient olive groves and laced with panoramic routes for lovers of mountain biking and open-air trips. At the front office of the Relais Villa Monte Solare it is possible to rent bicycles and organize bike tours through spectacular trails of varying intensity among woods, picturesque hills and stunning views.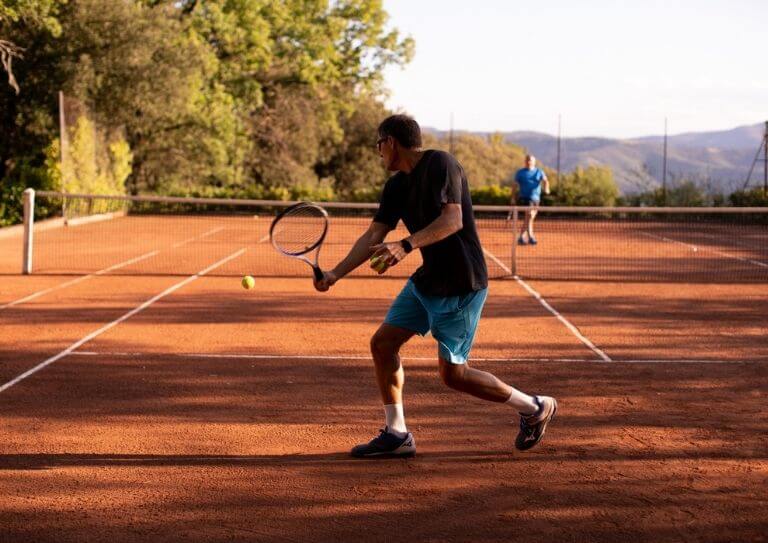 For a leisure and sports break, the relais offers free of charge its guests a clay tennis court - accessible every day by reservation - and provides, on request, the necessary sports equipment.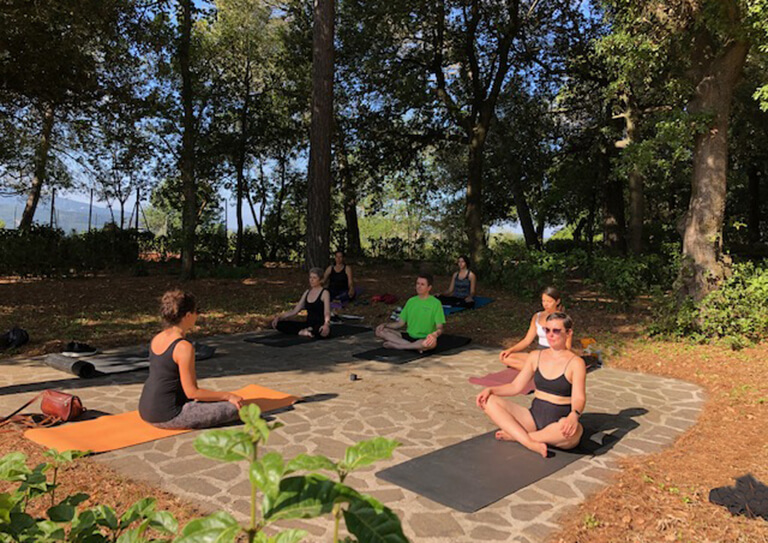 Nature, remise-en-forme, spiritual renewal and wholesome food complete the journey that this authentic temple of wellness reserves for its customers to regenerate and recover a healthy and sustainable lifestyle.
A professional Yoga trainer will be available to arrange free Yoga classes on a weekly basis in the shade of the linden trees in the villa's charming park.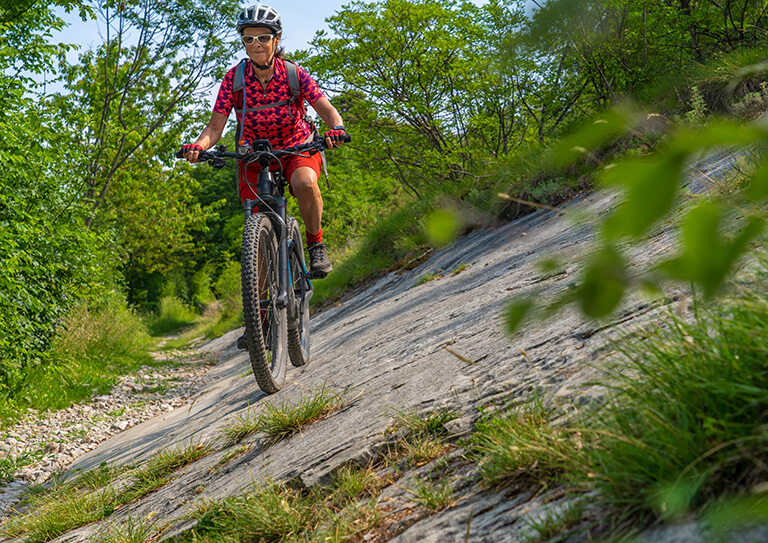 The E-Bike rental service provided by Relais Villa Monte Solare makes guests enjoy enchanting landscapes and relaxing walks in the broad, green valleys of rural Umbria along the shores of Lake Trasimeno. This amusing and immersive activity is suitable for everyone - amateurs, advanced racers, groups or families with children - and allows even the less trained to approach long and challenging routes with minimal effort.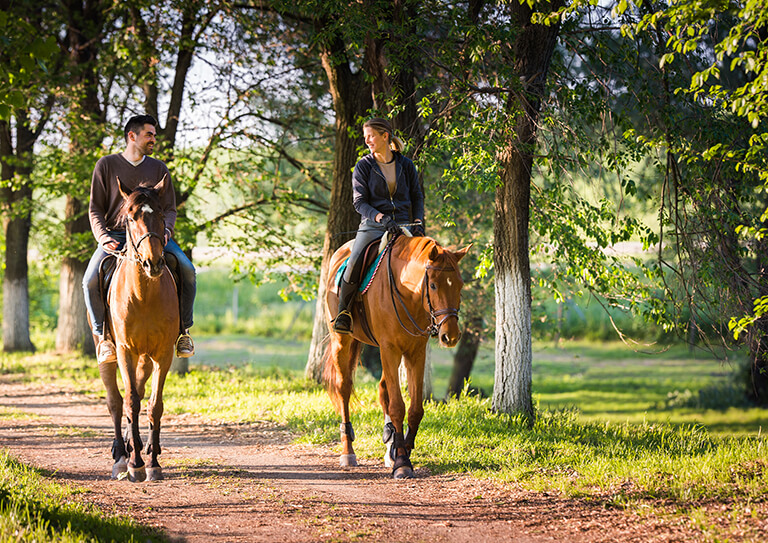 Close contact with horses and their millennial relationship with man have always represented the emblem of inner peace, healing and connection with nature. Immersed in one of the most evocative scenery in Umbria, it is possible to venture into breathtaking trails with horseback rides of varying lengths, suitable for beginners or experts, even with the assistance of local guides.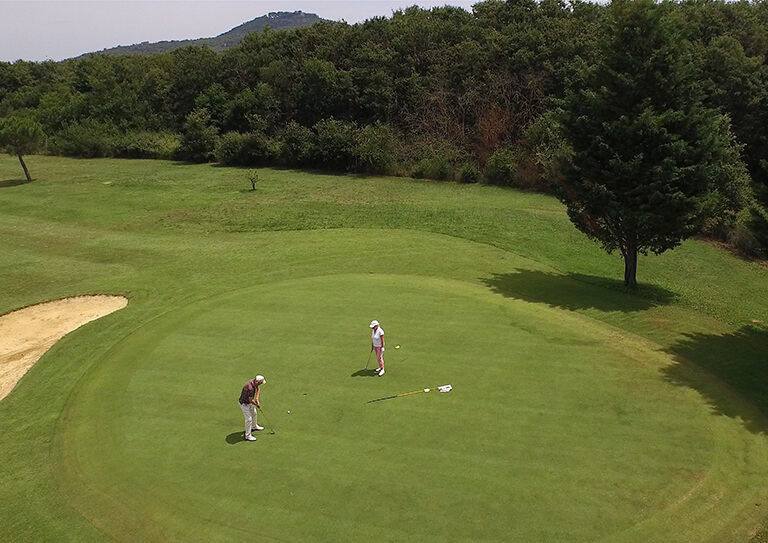 30 and 45 minutes by car from Relais Villa Monte Solare are two of the most spectacular and challenging golf courses in Italy, with 9 and 18 hole courses for golfers of all abilities, featured by long and sloping fairways, water hazards and wide and undulating greens, surrounded by vineyards and pleasant woods.